Testimonials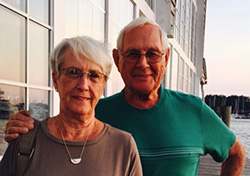 Tim Babiarz represented us in connection with injuries we sustained in a serious golf cart accident several years ago.   Tim and his staff were very knowledgeable, patient, supportive; and professional.  We were always made to feel important and welcome when we would visit his law firm, and always felt that Tim had our best interest at heart. We are very thankful to Tim and his staff for all their hard, and very successful, work on our behalf and would certainly choose Tim to represent us in the future.
Joseph and Karen Weber
The Villages, Florida
---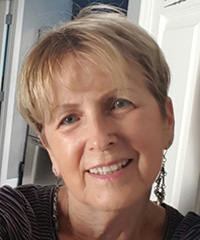 After a fall causing serious injury, I called Tim Babiarz.  I knew I was looking at bills for surgeries, hospital stay, rehab, prescriptions, etc; and I also felt I should be compensated to help with a life changing recovery.  It was a very long battle, but Tim was at my side every step of the way fighting for my rights.  He was my rock through the tough times.
Diane Doering
The Villages, Florida
---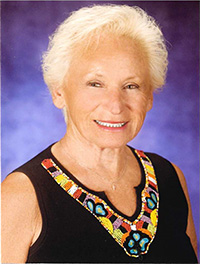 This is all about choosing the proper attorney who will support and defend one in the most honorable way. Speaking from my own experience, I retained Babiarz Law Firm, PA, regarding an automobile accident. Fabulous is the correct word! My choice was correct! Their representation for me regarding my case at the time was super! Tim Babiarz and his staff were truly a perfect blend.
Theresa Martin
The Villages, Florida
---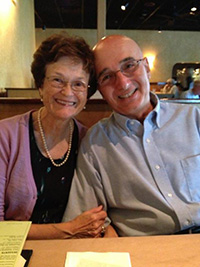 On August 4, 2005, I went out to the grocery store. I didn't come back home for 14 days. My wife and I were to go to dinner with friends. While stopped at a light, I was hit from the rear at 55 mph by a woman filing her nails and steering with her knees. Her SUV crushed me between her vehicle and a truck in front. I sustained life threatening injures, was pulled from my car with the Jaws of Life; and airlifted 50 miles to Shands Trauma Center.
That was just the beginning. Through my employer, my wife was referred to Tim Babiarz. Not only did Tim successfully argue my case in court, he and his beautiful wife and child became our dear friends.
My case went beyond the usual Accidental Injury case in that it went to the Florida Supreme Court. You see, in FL there is a law that allows "stacking," my insurance company argued that this clause did not apply, and the dance began. My injuries were so severe...Traumatic Brain Injury that I was never able to work at my profession again. My insurance company stipulated to the loss of income and medical expenses, but balked at stacking the 3rd vehicle because they claimed Delaware law applied which prohibits stacking.
Our Appellate Lawyer, Bryan Gowdy, with assistance of Tim Babiarz, won our case in front of the Florida Supreme Court; and I was awarded the total Uninsured and Underinsured compensation for 3 vehicles. Together, they saved our financial future, our sanity and, most of all; our trust in the judicial system.
John and Gail Rando
Bear, Delaware
(Former Ocala, FL Residents)